GEROOKTE HUISHOUDELIJKE OORBEHANDELINGEN VOOR HUISHOUDELIJKE BEHANDELTEN
Deze oorwormen van het konijn van het huisdier zijn 100% wilde konijnenoren zijn een hypoallergene en gezonde hondentrekking.
Dit konijnvoedsel voor huisdieren is erg populair op de markt. De meeste van huisdieren zoals deze reeks van de konijnreeks .
Verstrek ook ander hondenvoer voor honden.
Voordelen:
Aan de lucht gedroogd
hypoallergeen
Langer en dunner dan een wildoor
Bevatten:
Niets toegevoegd
ingrediënten:
100% konijn
Kenmerken:
Aanbevolen voor middelgrote tot grote volwassen honden
Uiteraard voorkomt het opeenhoping van tartaar
Voldoet aan het instinct van uw hond om te kauwen
Hoog eiwit, laag vetgehalte, houdt de gezondheid van dieren en tanden schoon.
100% natuurlijk materiaal, hoge kwaliteit hondensnack zonder bewaarmiddelen, geen toevoegingen, geen kunstmatige kleuren of smaken
HACCP, APPA, ISO 9001: 2000, FDA-certificaat, alle producten voldoen aan de exportnormen
MOQ-Geen strikte beperking
OEM en kan worden geproduceerd als verzoek van de klant
Perfecte training en beloningsbehandeling voor zowel puppy's als volwassen honden of katten.
Het is geschikt voor alle honden of katten, zoals zwangere, postnatale en zieke honden of katten.
Pakket: 100 g / zak, 200 g / zak en 420 g / zak of aangepast
Houd deze tas uit de buurt van baby's en kinderen.
Niet voor menselijke consumptie.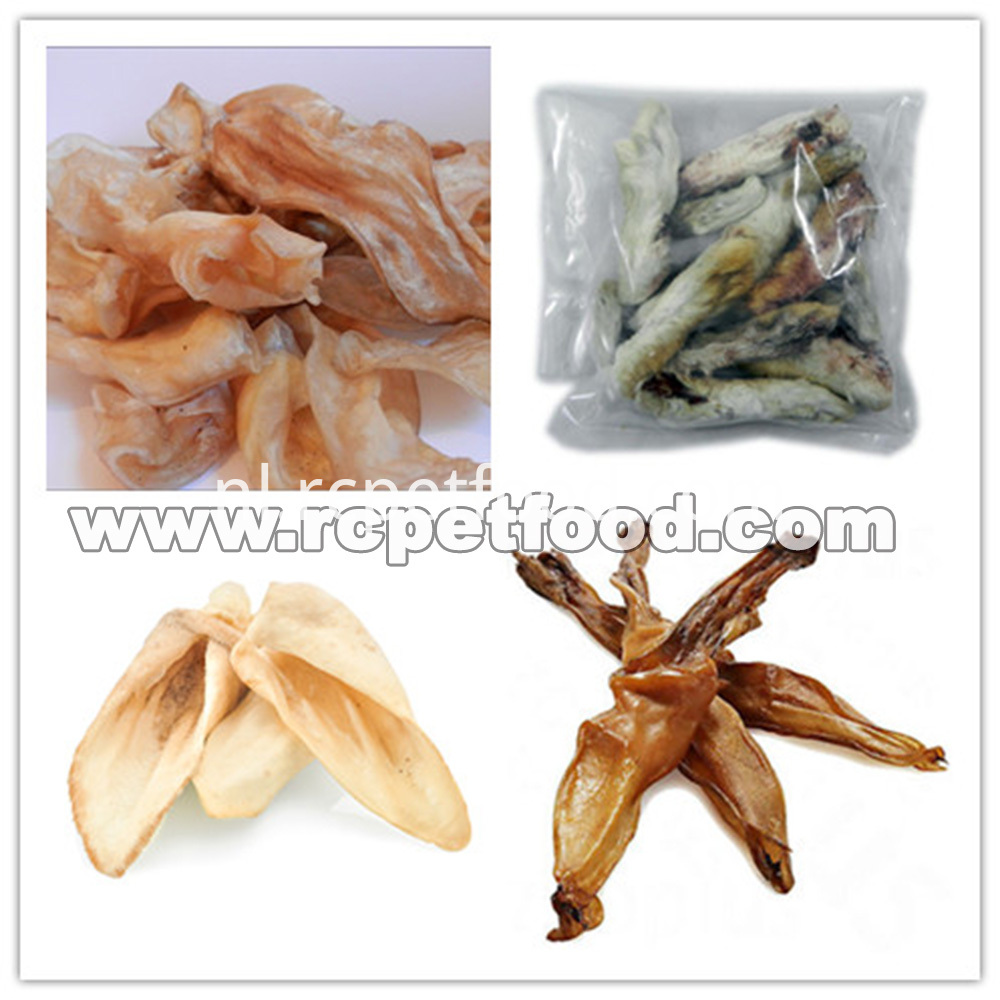 we hebben de andere producten: Livestock Injection \ Vitamins Boluses For Cattle \ Oxytetracycline Hcl Injection Sheep \ Volume Ivermectin Injection \ Animal Health
Product Categorie : Huisdier behandelt > Rabbit-serie huisdier Snacks