NATURAL RABBIT EAR DOG CHEWS PET SNACK
Nooit schuldig voelen over het belonen van uw hond met een essentiële essentials Rabbit Ears Pet Treats .
Deze snacks uit de reeksen van de konijn zitten boordevol voedingsstoffen droogproces, waardoor langzaam de natuurlijke ingrediënten worden vastgezet zonder ooit het vlees te koken.
Dat betekent smakelijke gezondheidsvoordelen voor je hond, met de essentiële voeding die ze instinctief hunkeren.
Ze zijn volledig vrij van graan en gluten en ondersteunen het natuurlijk vleesetende dieet van honden.
Bovendien maakt de handige verpakking het gemakkelijk om Vital Treats overal mee naar toe te nemen waar uw hond naartoe wil.
Kenmerken:
Aanbevolen voor middelgrote tot grote volwassen honden
Uiteraard voorkomt het opeenhoping van tartaar
Voldoet aan het instinct van uw hond om te kauwen
Hoog eiwit, weinig vet, houden huisdieren gezond en tanden schoon.
100% natuurlijk materiaal, hoge kwaliteit hondensnack zonder bewaarmiddelen, geen toevoegingen, geen kunstmatige kleuren of smaken
HACCP, APPA, ISO 9001: 2000, FDA-certificaat, alle producten voldoen aan de exportnormen
MOQ-Geen strikte beperking
OEM en kan worden geproduceerd als verzoek van de klant.
Gegarandeerde analyse van
huisdierenproducten:
Ruw eiwit: min 70%
Ruw vet: min 5,0%
Ruwe celstof: maximaal 0,5%
As: max 5,0%
Vocht: max 18%
Pakket: 100 g / zak, 200 g / zak en 420 g / zak of aangepast
Houd deze tas uit de buurt van baby's en kinderen.
Niet voor menselijke consumptie.
Natuurlijk, als je kip-snacks , lamssnacks, snacks van rundvleesreeksen ... wilt, neem dan contact met ons op!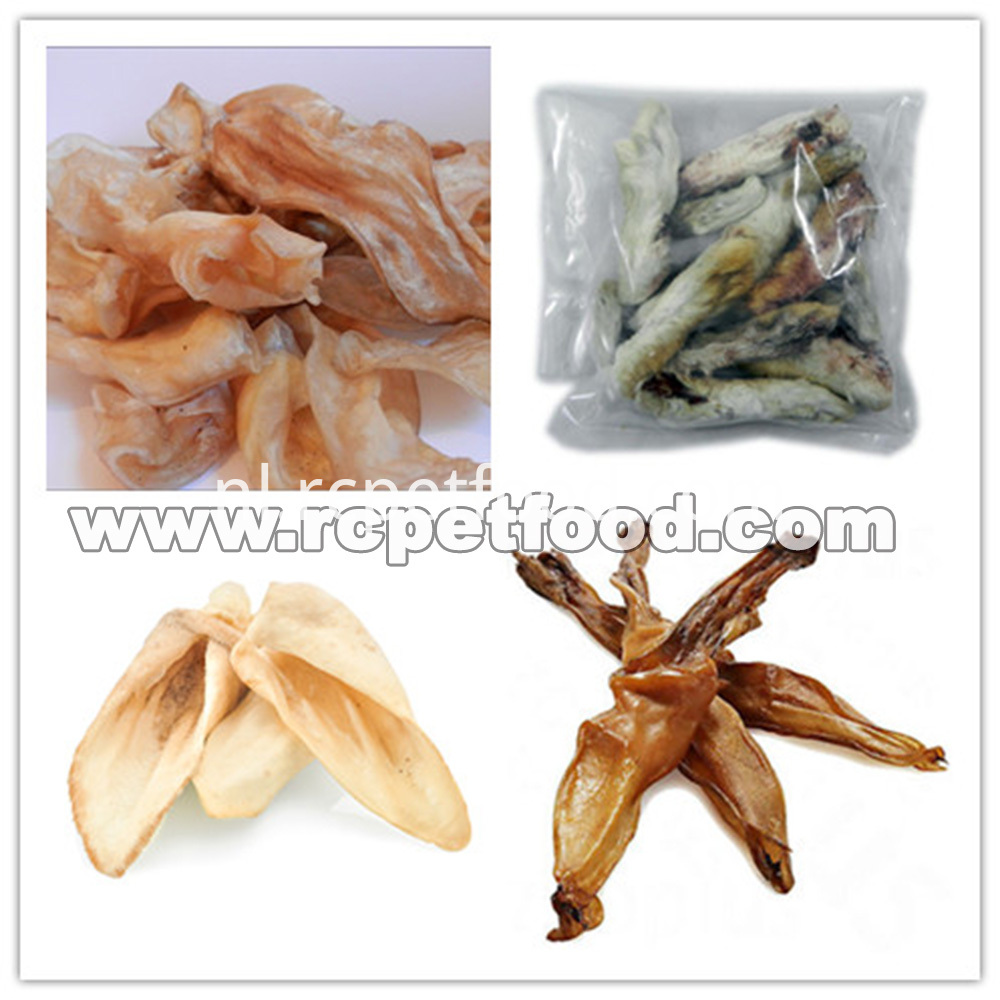 Product Categorie : Huisdier behandelt > Rabbit-serie huisdier Snacks