hart vorm kip kabeljauw huisdier behandelt
ingrediënten:

Rijstmeel, glycerine, tarwemeel, gelatine, water, havervezels, lecithine, tarweproteïne-isolaat, appelafval, tomatenpulp, natuurlijke smaak, mineralen (dicalciumfosfaat, calciumcarbonaat, kaliumchloride, magnesium-aminozuurchelaat, zinkaminozuurcomplex , ijzeraminozuurcomplex, koperaminozuurcomplex, mangaanaminozuurcomplex, kaliumjodide), gemalen lijnzaad, cholinechloride, cafeïnevrije groene thee-extract, L-carnitine, natriumkoperchlorofylline, vitamines (dl-alfa-tocoferolacetaat [bron van vitamine E], vitamine B12-supplement, d-calciumpantothenaat [vitamine B5], niacine-supplement, vitamine A-supplement, riboflavinesupplement [vitamine B2], vitamine D3-supplement, biotine, pyridoxinehydrochloride [vitamine B6], thiamine mononitraat [vitamine B1], foliumzuur).
Perfecte training en beloningsbehandeling voor zowel puppy's als volwassen honden of katten.
Het is geschikt voor alle honden of katten, zoals zwangere, postnatale en zieke honden of katten.
Kenmerken:
Voeding compleet

Rijk aan antioxidanten, 90% verteerbaar
Kauwmaat afgestemd op de maat van uw hond
Zachte textuur met afgeronde randen voor oraal comfort
hoog eiwit, laag vetgehalte, houd de gezondheid van dieren en tanden schoon.
100% natuurlijk materiaal, hoge kwaliteit hondensnack zonder bewaarmiddelen, geen toevoegingen, geen kunstmatige kleuren of smaken
HACCP, APPA, ISO 9001: 2000, FDA-certificaat, alle producten voldoen aan de exportnormen
Gegarandeerde analyse van huisdierenproducten:
Ruw eiwit: min 70%
Ruw vet: min 5,0%
Ruwe celstof: maximaal 0,5%
As: max 5,0%
Vocht: max 18%
MOQ-Geen strikte beperking
OEM en kan worden geproduceerd als verzoek van de klant.
Naast deze producten leveren we ook dierenvoeding , huisdierenspeelgoed , huisdierbed , hondenkleding enz ...
Pakket: 100 g / zak, 200 g / zak en 420 g / zak of aangepast
Houd deze tas uit de buurt van baby's en kinderen.
Niet voor menselijke consumptie .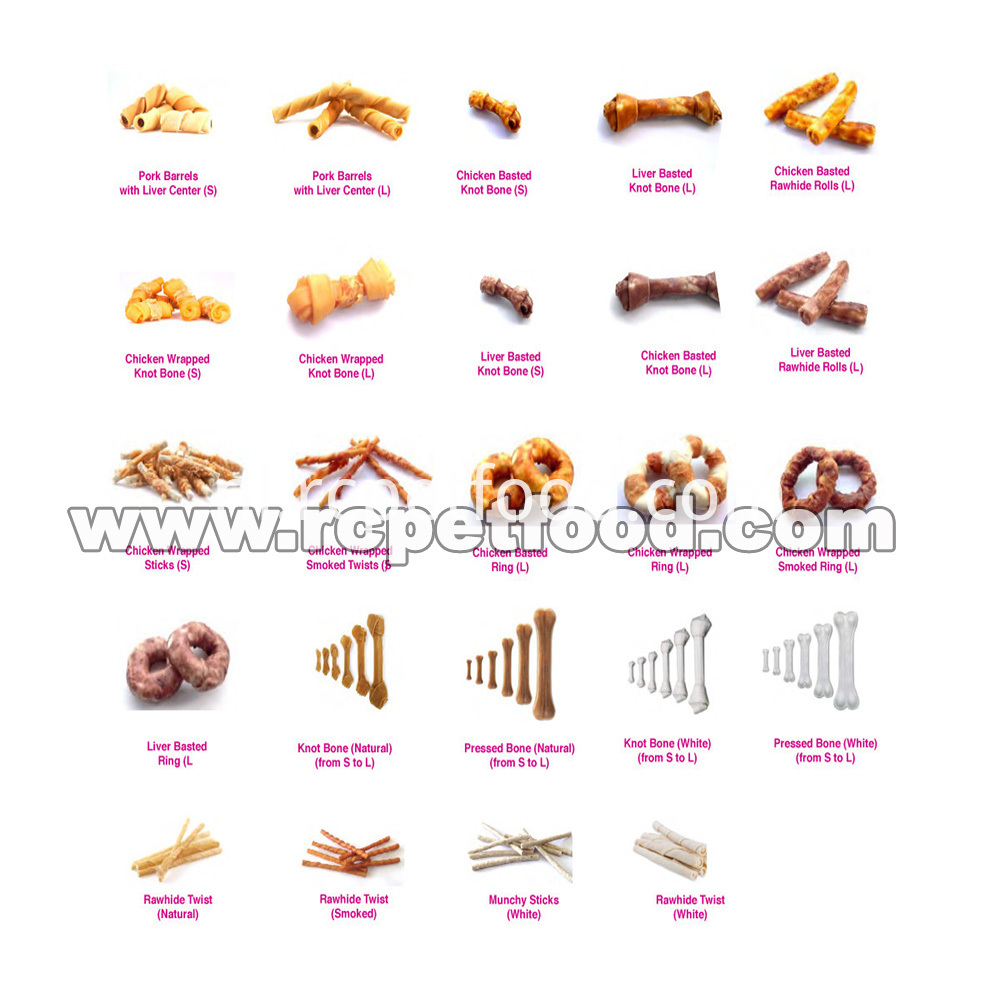 Product Categorie : Huisdier behandelt > Chicken Series huisdier Snacks