BEENVORM CHEW VOOR HUISDIERENBEHANDELINGEN
Het gebruik van natuurlijke dierlijke ongelooide huiden als de belangrijkste grondstof, samen met zetmeel, calcium, vitamines en andere hoogwaardige ingrediënten, extrusiegieten, voeding, schone, hygiënische weerstand tegen kauwen.
RCPETFOOD levert alle producten voor huisdieren, zoals voedsel voor huisdieren , huisdierenspeelgoed, kleding voor huisdieren, huisdierkom, dierengezondheid , huisdierenverzorgingsproducten ...
Kenmerken:
Vermindert tandplak, tandsteen en slechte adem
Weinig calorieën voor gewichtsbeheersing
Rijk aan antioxidanten
90% verteerbaar
Kauwmaat afgestemd op de maat van uw hond
Zachte textuur met afgeronde randen voor oraal comfort
Voeding compleet
Hoog eiwit, weinig vet, houden huisdieren gezond en tanden schoon.
100% natuurlijk materiaal, hoge kwaliteit hondensnack zonder bewaarmiddelen, geen toevoegingen, geen kunstmatige kleuren of smaken
ingrediënten:
Rijstmeel, glycerine, tarwemeel, gelatine, water, havervezels, lecithine, tarweproteïne-isolaat, appelafval, tomatenpulp, natuurlijke smaak, mineralen (dicalciumfosfaat, calciumcarbonaat, kaliumchloride, magnesium-aminozuurchelaat, zinkaminozuurcomplex , ijzeraminozuurcomplex, koperaminozuurcomplex, mangaanaminozuurcomplex, kaliumjodide), gemalen lijnzaad, cholinechloride, cafeïnevrije groene thee-extract, L-carnitine, natriumkoperchlorofylline, vitamines (dl-alfa-tocoferolacetaat [bron van vitamine E], vitamine B12-supplement, d-calciumpantothenaat [vitamine B5], niacine-supplement, vitamine A-supplement, riboflavinesupplement [vitamine B2], vitamine D3-supplement, biotine, pyridoxinehydrochloride [vitamine B6], thiamine mononitraat [vitamine B1], foliumzuur)
Gegarandeerde analyse van botten voor honden:
Ruw eiwit: min 70%
Ruw vet: min 5,0%
Ruwe celstof: maximaal 0,5%
As: max 5,0%
Vocht: max 18%
Perfecte training en beloningsbehandeling voor zowel puppy's als volwassen honden of katten.
Het is geschikt voor alle honden of katten, zoals zwangere, postnatale en zieke honden of katten.
Pakket: 100 g / zak, 200 g / zak en 420 g / zak of aangepast
Houd deze tas uit de buurt van baby's en kinderen.
Niet voor menselijke consumptie.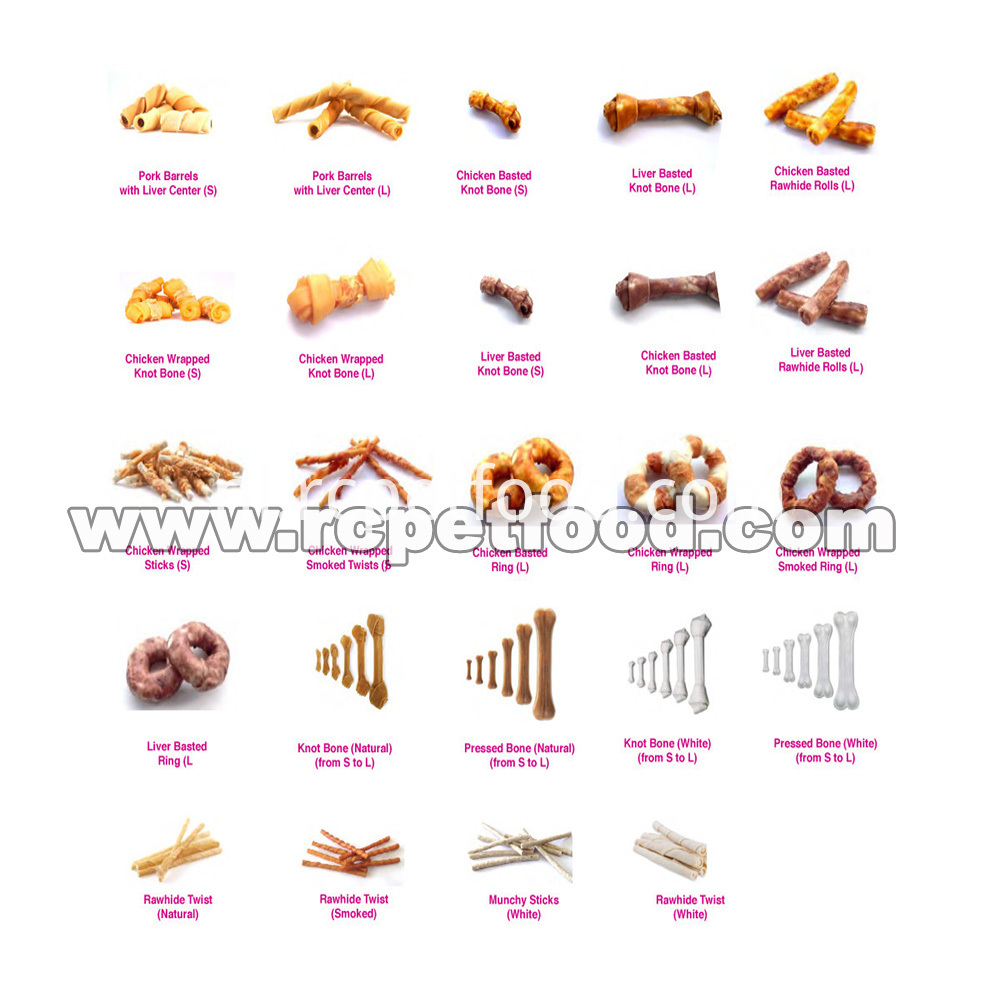 Product Categorie : Huisdier behandelt > Chicken Series huisdier Snacks