POPULAIRE huisdier behandelt met kip en RAWHIDE
Sinds RCPETFOOD in 2010 begon met het maken van huisdiertraktaties, hebben we het respect van de consument verdiend door de beste, beste vleesgasttraktaties overal ter wereld aan te bieden. Er zijn verschillende soorten, zoals Chicken Series Snacks, Duck Series Snacks, Rabbit Series Snacks, Fish Series Snacks, Beef Series Snacks, Lamb Snacks Series enz ...
We zijn er trots op dat we u onze gratis huisdierhapjes met één ingrediënt, graanvrij en additief kunnen aanbieden, een product dat reflecteert op onze jarenlange traditie van het leveren van eersteklas vleeshapjes.
ingrediënten:
Rijstmeel, glycerine, tarwemeel, gelatine, water, havervezels, lecithine, tarweproteïne-isolaat, appelafval, tomatenpulp, natuurlijke smaak, mineralen (dicalciumfosfaat, calciumcarbonaat, kaliumchloride, magnesium-aminozuurchelaat, zinkaminozuurcomplex , ijzeraminozuurcomplex, koperaminozuurcomplex, mangaanaminozuurcomplex, kaliumjodide), gemalen lijnzaad, cholinechloride, cafeïnevrije groene thee-extract, L-carnitine, natriumkoperchlorofylline, vitamines (dl-alfa-tocoferolacetaat [bron van vitamine E], vitamine B12-supplement, d-calciumpantothenaat [vitamine B5], niacine-supplement, vitamine A- supplement, riboflavinesupplement [vitamine B2], vitamine D3-supplement, biotine, pyridoxinehydrochloride [vitamine B6], thiamine mononitraat [vitamine B1], foliumzuur).
Gegarandeerde analyse:
Ruw eiwit: min 70%
Ruw vet: min 5,0%
Ruwe celstof: maximaal 0,5%
As: max 5,0%
Vocht: max 18%
Kenmerken:
Voeding compleet
Rijk aan antioxidanten, 90% verteerbaar
Weinig calorieën voor gewichtsbeheersing
Kauwmaat afgestemd op de maat van uw hond
Zachte textuur met afgeronde randen voor oraal comfort

Hoog eiwit, weinig vet, houden huisdieren gezond en tanden schoon.
100% natuurlijk materiaal, hoge kwaliteit do g snack geen conserveringsmiddelen, geen additieven, geen kunstmatige kleuren of smaken
HACCP, APPA, ISO 9001: 2000, FDA-certificaat, alle producten voldoen aan de exportnorm
Perfecte training en beloningsbehandeling voor zowel puppy's als volwassen honden of katten.
Het is geschikt voor alle honden of katten, zoals zwangere, postnatale en zieke honden of katten.
MOQ-Geen strikte beperking
OEM en kan worden geproduceerd als verzoek van de klant.
Pakket: 100 g / zak, 200 g / zak en 420 g / zak of aangepast
Houd deze tas uit de buurt van baby's en kinderen.
Niet voor menselijke consumptie.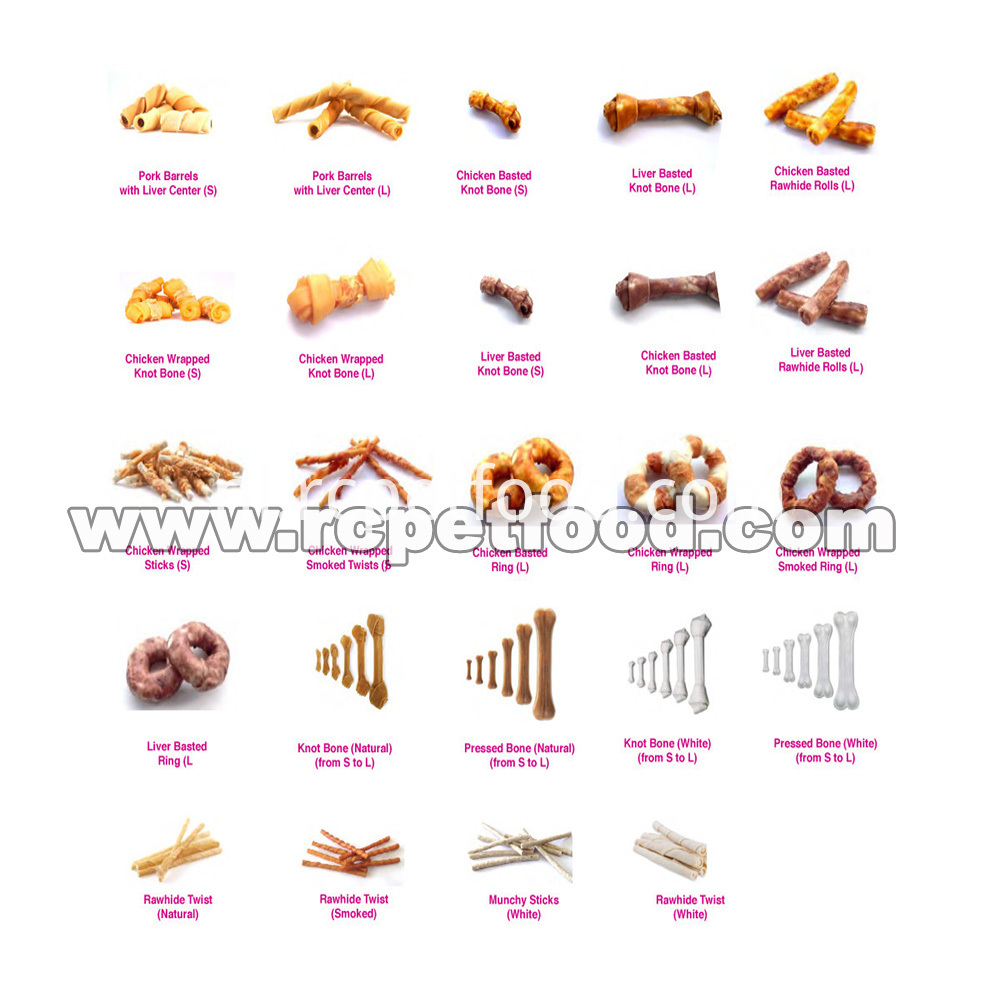 Product Categorie : Huisdier behandelt > Chicken Series huisdier Snacks