NATURAL BEEF SERIES SNACKS VOOR HUISDIEREN
Uit de uitstekende reeks hondensnacks van het rund komt een nieuwe, graanvrije hondentraining.
Gemaakt in China van mooie fijne ingrediënten.
Als je van hun lever en kaasachtige traktaties houdt, zal je hier dol op zijn.
En als je ze altijd al wilde proberen, maar je hond kon het graan niet aan, nu kan dat!
Voordelen van huisdier traktatiebeest:
geen rijst

Graanvrij
natuurlijk rundvlees
Langdurig
Geweldig voor tanden
Rijk aan eiwitten
perfect voor training
Heerlijk en gezond

geen kunstmatige kleuren
geen kunstmatige smaken
geen kunstmatige conserveermiddelen
Laag in vet, calorieën en cholesterol

HACCP, APPA, ISO 9001: 2000, FDA-certificaat, alle producten voldoen aan de exportnormen
MOQ-Geen strikte beperking
OEM en kan worden geproduceerd als verzoek van de klant.
Gegarandeerde analyse:
Ruw eiwit (min.): 42,0%
Ruw vet (min.): 12.0%
Ruwe celstof (max.): 7,0%
Vocht (max.): 18.0%
Pakket: 100 g / zak, 200 g / zak en 420 g / zak of aangepast
Perfecte training en beloningsbehandeling voor zowel puppy's als volwassen honden of katten.
Het is geschikt voor alle honden of katten, zoals zwangere, postnatale en zieke honden of katten.
Houd deze tas uit de buurt van baby's en kinderen.
Niet voor menselijke consumptie.
RCPETFOOD biedt huisdiervoeding , huisdiertraktaties, huisdierenspeelgoed , kleding voor huisdieren, huisdierbed, hondenshampoo , kattenboom .....
Welkom bij het bekijken van onze website.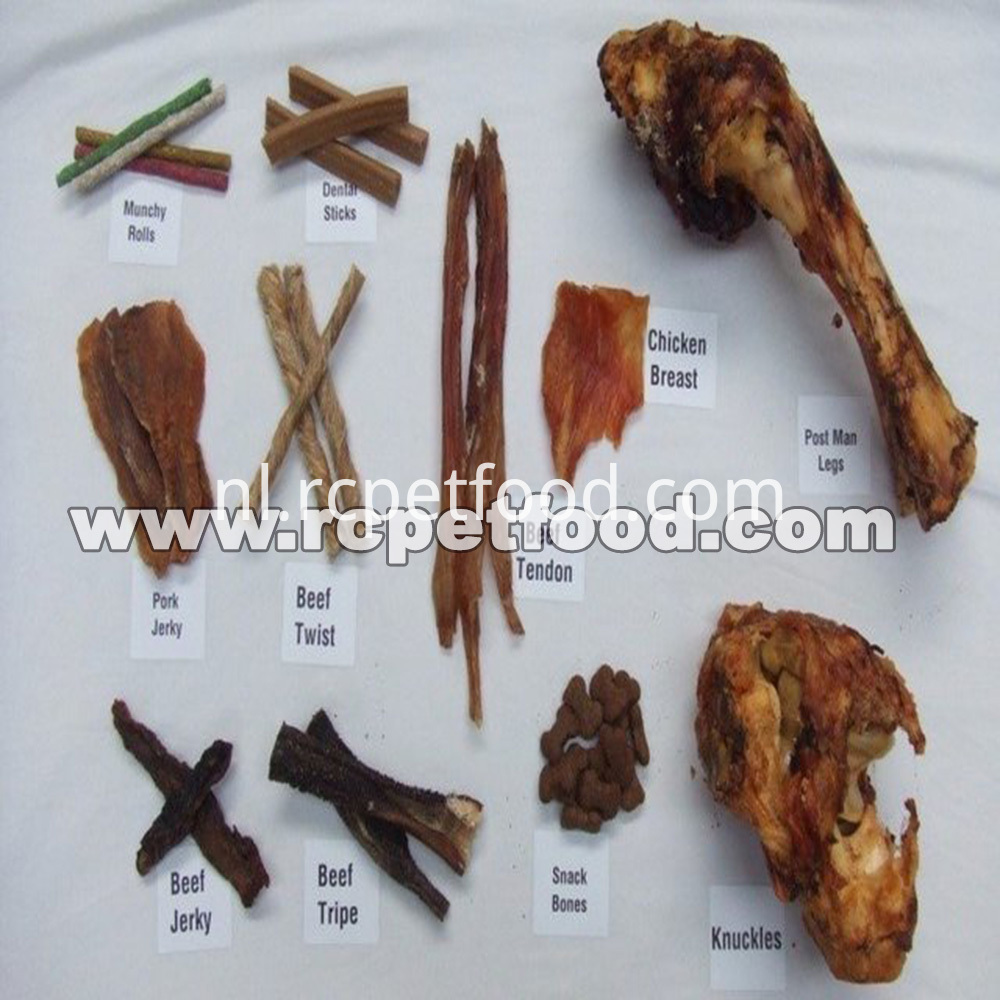 Product Categorie : Huisdier behandelt > Beef-serie huisdierensnacks